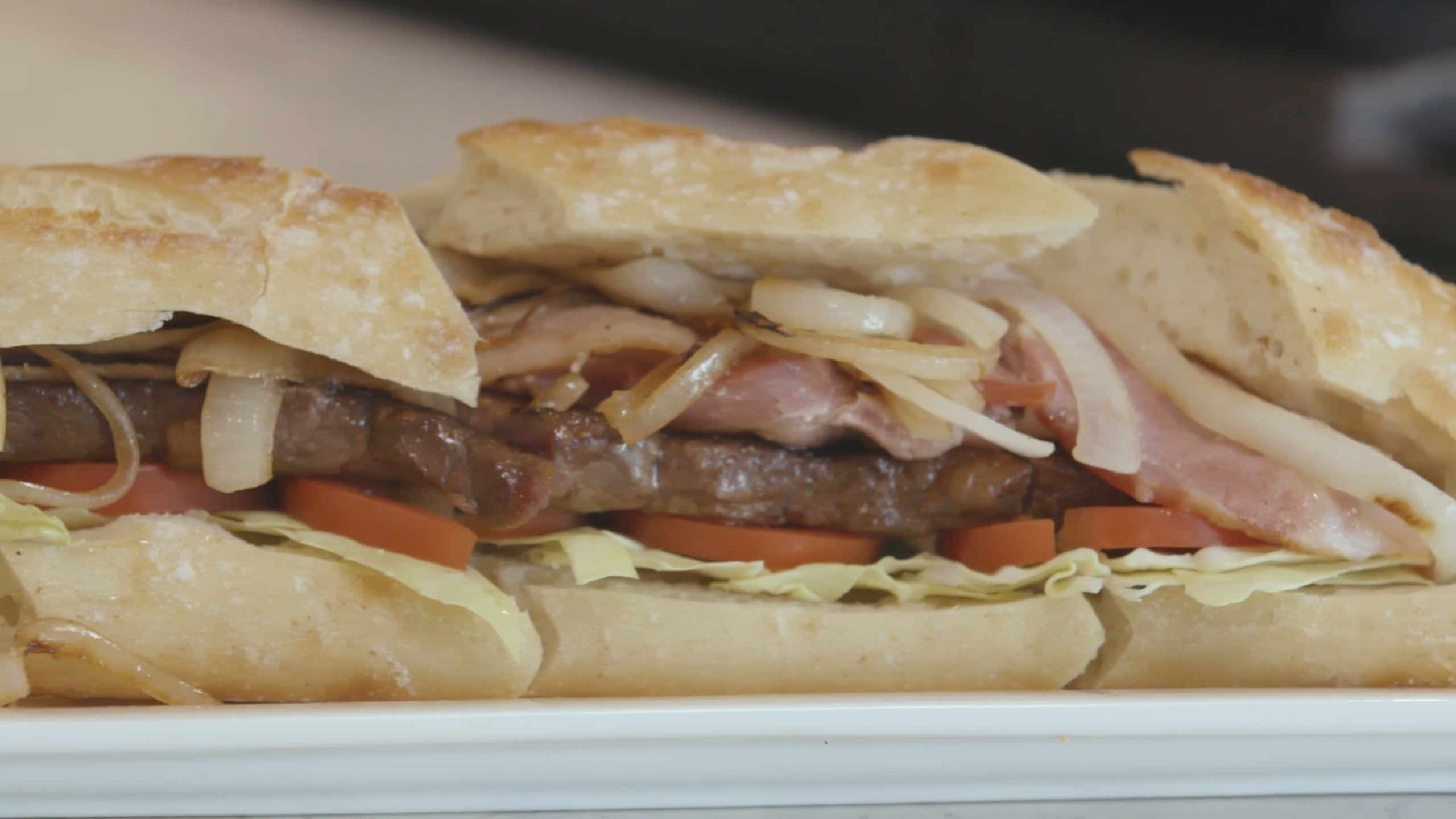 Do you Caribout your taste buds? Moose over BLT, we've got the BLTM!
Ingredients
• 1 large ciabatta baguette
• 3 roma tomatoes, sliced
• 4 slices of bacon
• Small striploin moose steak (approx. 200 grams)
• 1 medium onion, sliced into rings
• Iceberg lettuce or boston lettuce
• 1 tablespoon canola oil
Instructions
Place a large skillet or frying pan on medium-high heat. Once heated, add a splash of canola oil, followed by your bacon and sliced onions. 

Season your moose steak with salt on both sides, and tuck it into the pan. 

Cook for 3 or 4 minutes until your bacon and steak have browned on one side, then flip and continue cooking. Toss onions around until they start to colour. 

Once bacon and steak have browned on second side, turn off the heat. Remove the bacon onto paper towels in order to soak up excess fat. Keep the moose steak covered so it can rest, and keep the onions warm while you prepare the rest of your sandwich. 

Line your ciabatta with lettuce, sliced tomatoes, bacon, fried onion, and finally your moose steak. Cut sandwiches into pieces and serve hot!