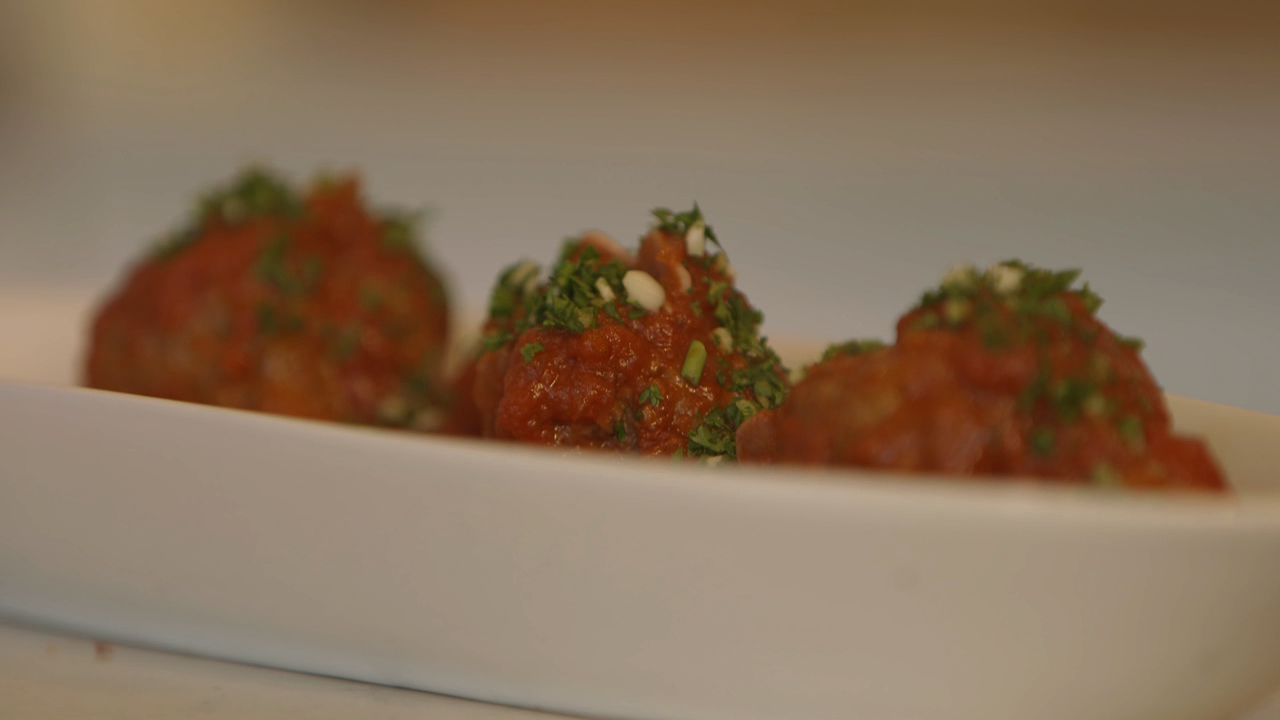 These meatballs are so good that it's almost un-bear-able! Dan infuses the bear meat with paprika, bread crumbs, olive oil, an egg, and salt. Right there you have a tasty treat, but Dan continues with a truly Italian sauce complete with red wine, garlic and San Marazano Tomatoes. All of this combined and topped with a fresh gremolata. Buona mangiata!
Ingredients
Meatballs:
• 2 lbs ground bear
• ½ c panko bread crumbs
• 3 Tbsp olive oil
• ½ Tsp smoked paprika
• 1 egg
• Salt
Tomato Sauce:
• 1 can good quality san marzano tomatoes
• ½ onion, roughly chopped
• 4 cloves garlic, sliced
• 1 glass red wine
• Olive oil
• Salt
Gremolatta:
• 3 tbsp parsley, finely chopped
• 1 tsp lemon zest
• 1 tsp garlic, chopped
Instructions
Meatballs:
• Mix together and mold into meat balls.
Tomato Sauce:
• Sweat onion over a medium heat in olive oil.
• Add garlic, red wine and crushed tomatoes.
• Add raw meatballs, cover and simmer for ½ half hour.
• Season with salt.
Gremolatta:
• Finely chop the parsley, lemon zest and garlic then mix together.
Assembly:
• Sprinkle gremolatta over hot meatballs and tomato sauce and serve.