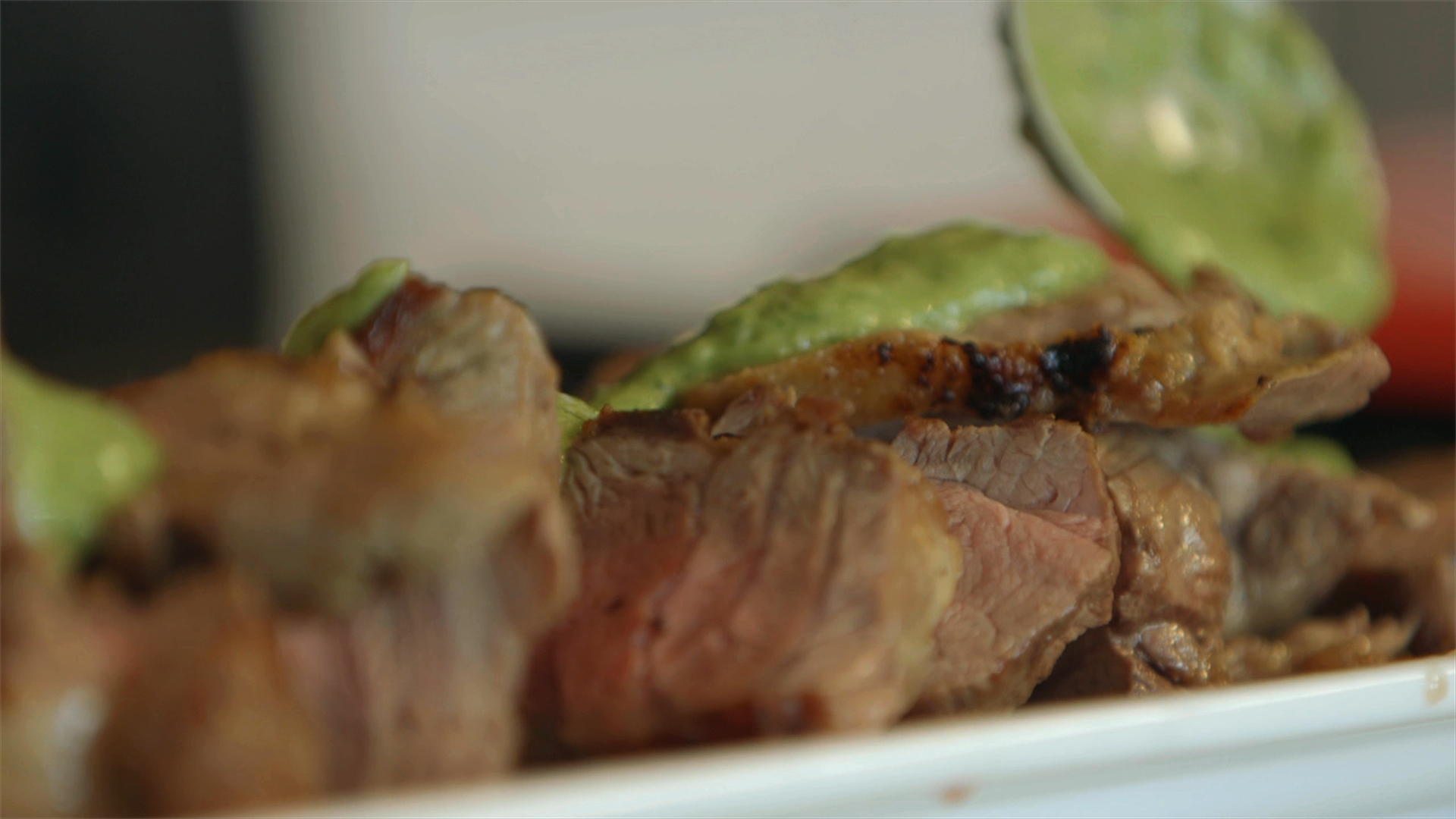 K.I.S.S. (Keep It Simple Sous-chef)! There isn't a lot of messing about to this one. Which also means there isn't a lot of clean up! Dan makes this one so even a caveman could make it. Add meat to fire. Remove meat from fire. Blend sauce ingredients. Add sauce to meat. Eat. Smile.
Ingredients
Muntjac Ingredients:
• 1 leg of muntjac, bone removed and butterflied
• Salt
• Olive oil
Sauce Ingredients:
• 2 handfulls wild garlic
• Juice of 1 lemon
• ½ C Olive oil
• Salt
Instructions
Muntjac Directions:
• Season muntjac well with salt and rub all over with olive oil.
• Cook on a hot BBQ or griddle plan until medium. Set aside to rest.
Sauce Directions:
• Blend until smooth.
Assembly:
• Slice rested muntjac, pour sauce over.