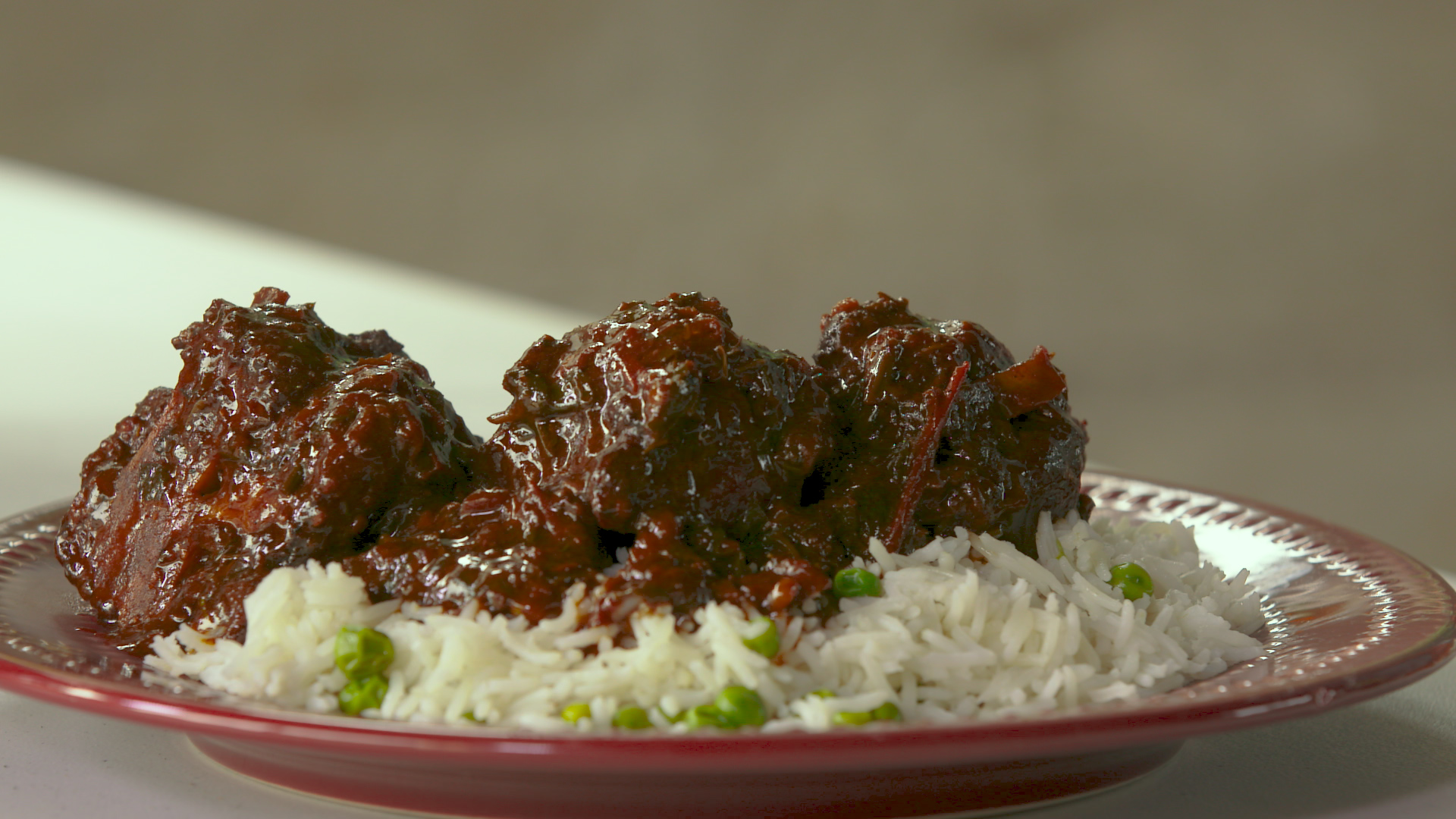 There's no mistaken' that this dish is delicious and authentic tasting – bringing together flavours from all around the world.
Ingredients
Jamaican Stewed Oxtail Ingredients:
• Pinch of salt
• 1 T ketchup
• Pepper to taste
• 1 T Worcestershire
• 2 tsp. all spice
• 1 cup chopped parsley
• 1 chopped tomato
• ¼ chopped onions or scallion
• 1 clove garlic minced
• 2 tsp. ginger root or powder
• 3 T brown sugar
• oil
• 2 tsp. thyme
• 1 tsp. cayenne
• 1 tsp. Dijon mustard
• 1 cup beef broth
• 1 package oxtail
Optional:
• 3 T. Coconut Milk
• ½ lime
Instructions
Jamaican Stewed Oxtail Instructions:
• Chop up oxtail into servable pieces then massage with remaining ingredients (minus oil, coconut milk, and brown sugar) until meat is coated. Marinade for 2 hours.
• Heat oil then add brown sugar and stir until it turns dark brown and begins to froth, then add meat stirring until well browned on all sides.
• Pour on any remaining marinade and stir with meat then add broth and bring to full boil for 10 minutes.
• Remove from heat and pour contents into pre-heated slow cooker and cook for at least 4 hours or until meat falls from bone easily. Serve over rice.
Optional:
Add a splash of rum or 3 T coconut milk near end of cooking.