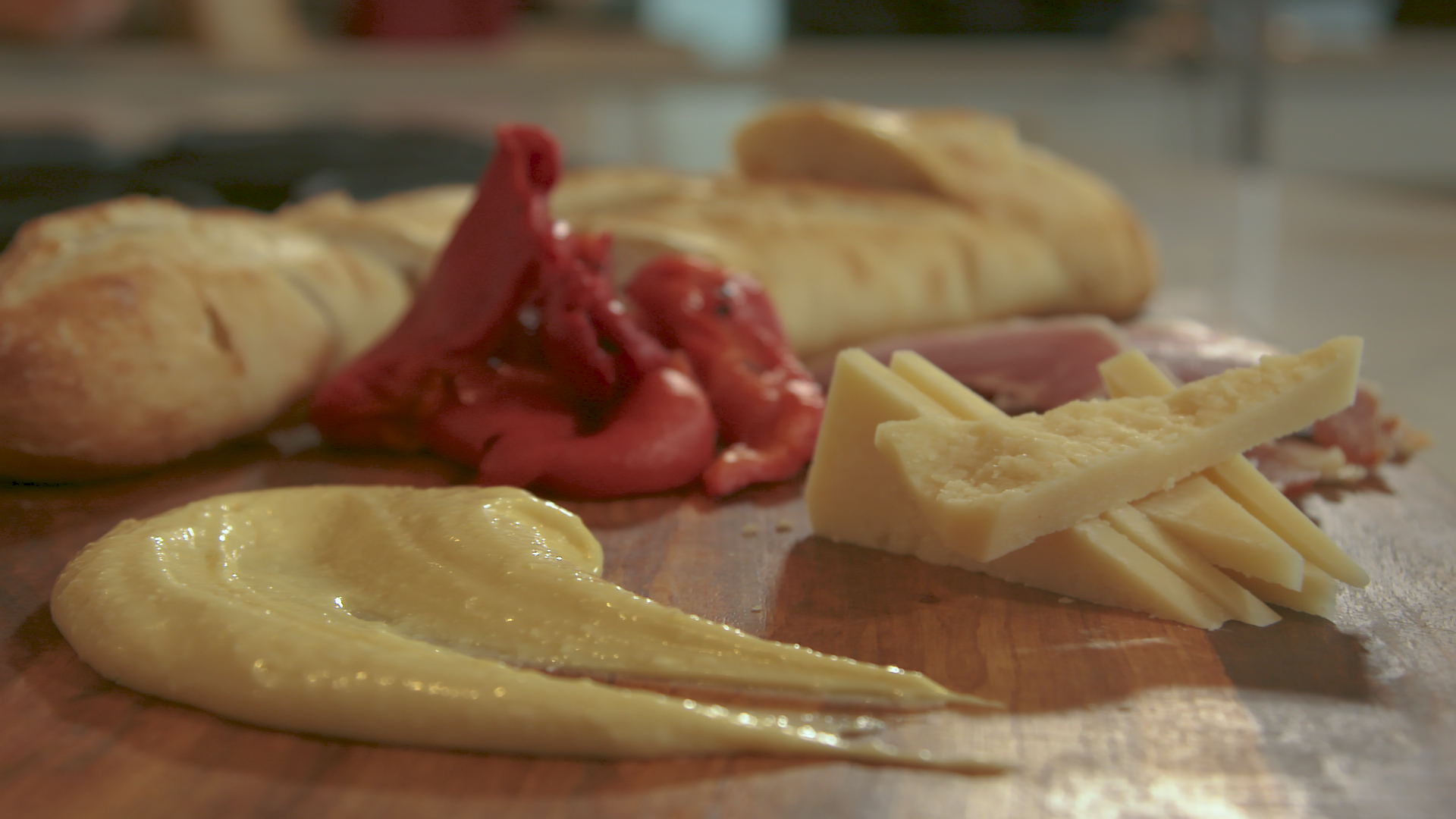 This is one of our simplest and tastiest recipes, meaning you'll have more time to relax and unwind the way the Spanish do. Good quality Spanish ham and cheese make this one irresistible.
Ingredients
Land of Plenty Ingredients:
• Manchego cheese
• Jamon de Serano, fat cap removed and thinly sliced
• Sliced baguette
• Canola oil
• Eggs
• Olive oil
• Salt
• Roasted red peppers
Instructions
Ibizan Charcuterie and Fresh Aioli Instructions:
To make aioli:
Crack 4 eggs into a high-rimmed bowl, add 4 cloves garlic, big pinch of salt, and then SLOWLY drizzle ¾ cup canola oil into the mixture, blending with a hand blender until thick. Then continue to pour another ½ cup olive oil into the mixture, blending until it is thick and has reached the consistency of mayonnaise.
Assembly:
Assemble rest of ingredients on a serving platter or board, to be eaten with the aioli.