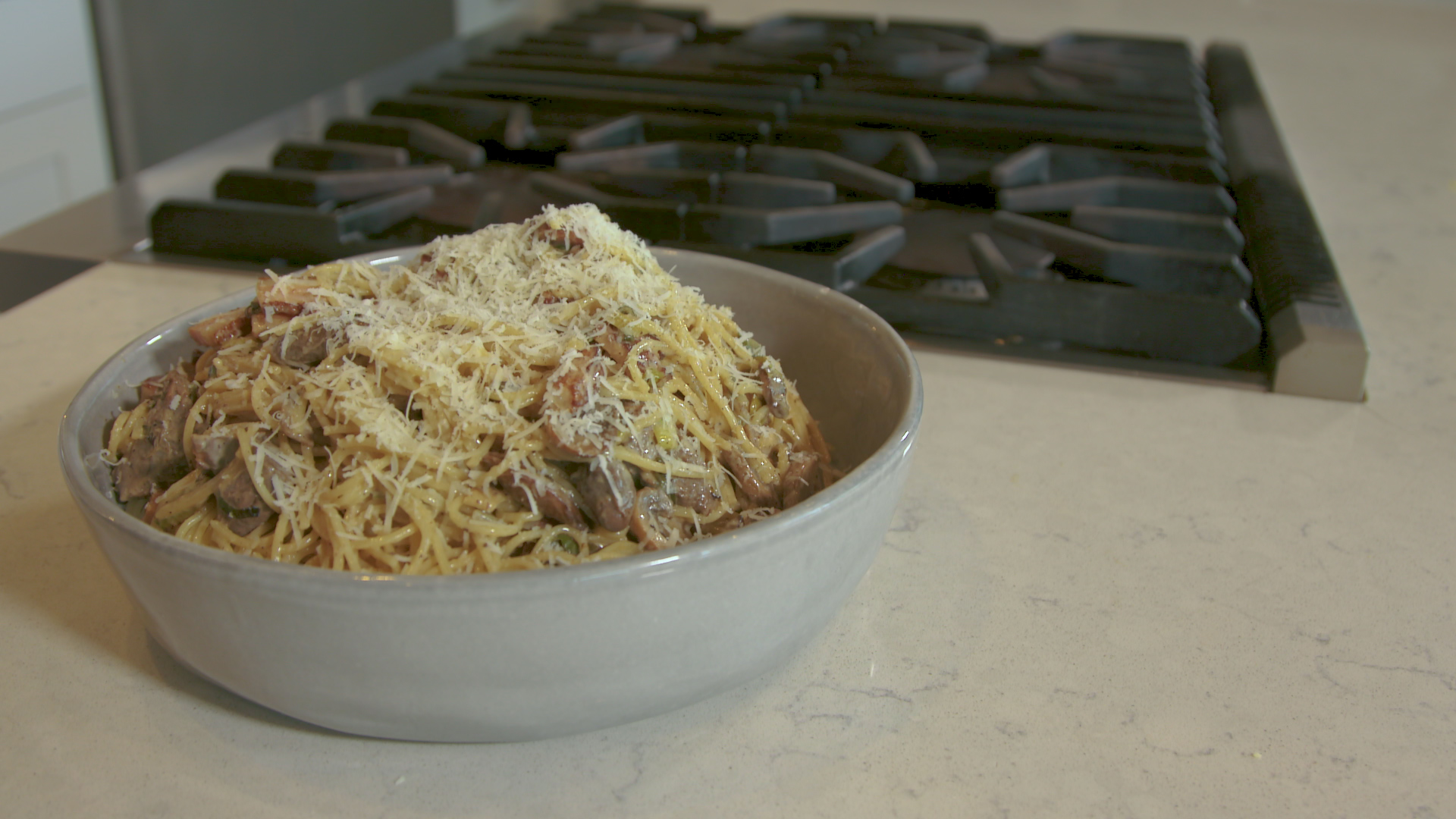 Ptarmigan just became a little more chic with this simple, elegant pasta. Oh, don't forget the mushrooms and bacon – see? Tres, tres chic.
Ingredients
Ptarmigan Pasta Ingredients:
• Spaghetti pasta
• Canola oil
• Cremini mushrooms
• Thick-cut bacon
• Green onions
• 1 ptarmigan
• White wine
• Heavy whipping cream
Instructions
Ptarmigan Pasta Instructions:
Method:
• Cook 1 pound spaghetti.
• In a frying pan on high heat, add a splash of canola oil along with about 10 cremini mushrooms, sliced; 4 thick rashers of bacon, sliced; 4 green onions, sliced; 1 ptarmigan, cut into 8 pieces, bone-in.
• Add a splash of white wine (about ½ cup), and cook for about 2 minutes until reduced.
• Add about ½ cup heavy cream and continue to cook until thickened, about 5 minutes.
• Add pasta and fold to combine.