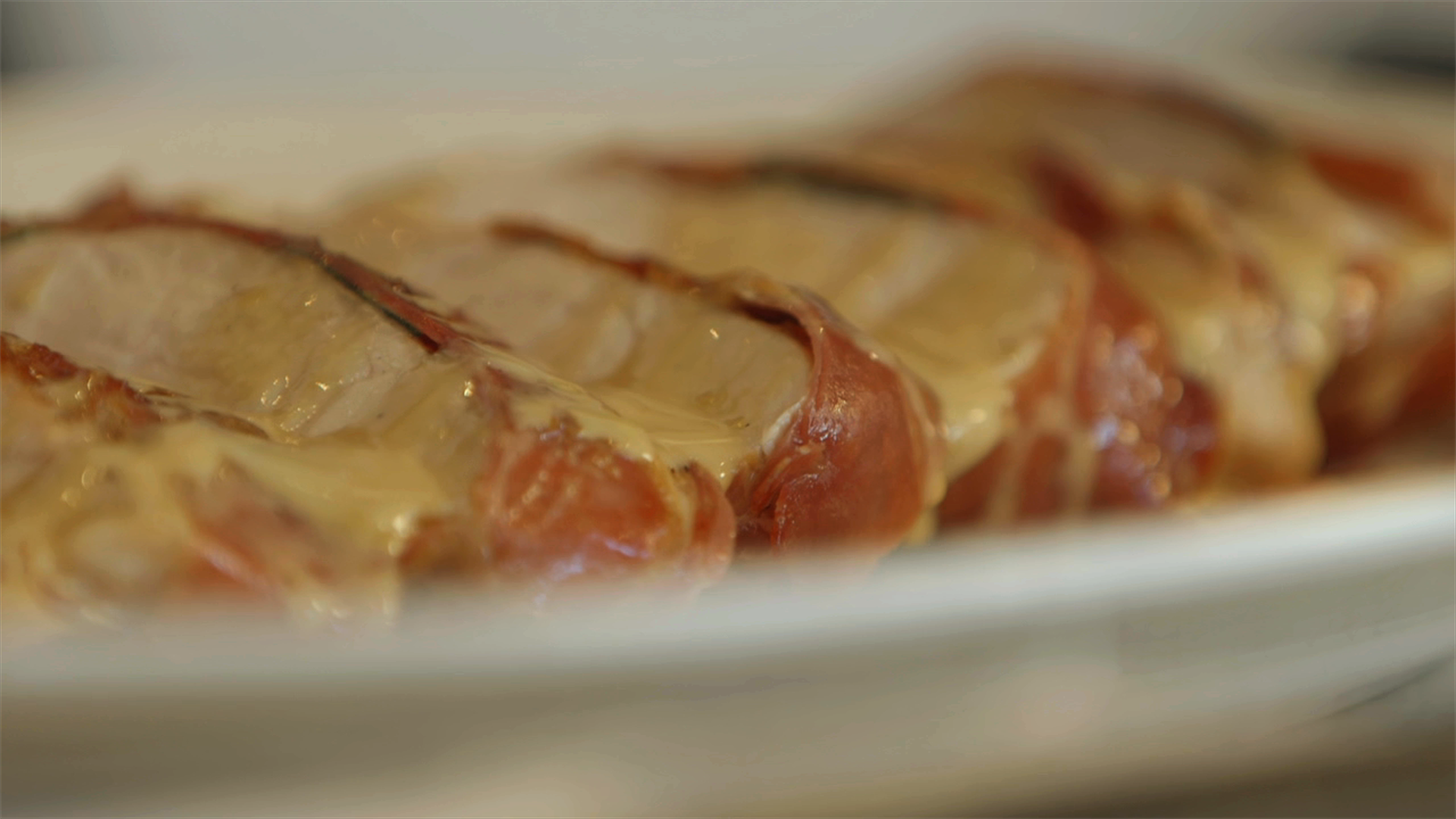 It's hard to go wrong with turkey and it's even harder to go wrong with turkey wrapped in proscutto. Dan does it again with this seasoned and sage and proscutto wrapped turkey breast. If that isn't enough Dan tops it all off with a delicious Prosecco cream sauce.
Ingredients
Roast Turkey Breast Saltimbocca, Prosecco Cream Sauce Ingredients:
• 1 large fresh turkey breast cut lengthwise down the centre
• 4 pieces proscuttio
• 8 fresh sage leaves
• 1 Glass prosecco
• ½ C whipping cream
• ½ chicken stock
• Olive oil
• Salt
Instructions
Roast Turkey Breast Saltimbocca, Prosecco Cream Sauce Instructions:
• In a large hot non-stick frying pan sear the turkey breast on both sides. Remove turkey from pan and lay large sage leaves down on top of both breasts. Put a piece of proscuttio over the top of this. Season well with salt. Turn over and do the same on the other side.
• Re-heat the same pan on a medium heat. Add olive oil and place turkey back in. Allow to brown for 5 minutes and then place the whole pan in an oven pre-heated to 400 degrees. Cook for 20 minutes, remove from oven. Take meat out and set aside to rest on a plate with a lip. Over a high heat deglaze the pan with prosecco, whipping cream & chicken stock. As the sauce is reducing add in any juice that comes off turkey.
Assembly:
• Slice turkey and serve with sauce over the top.