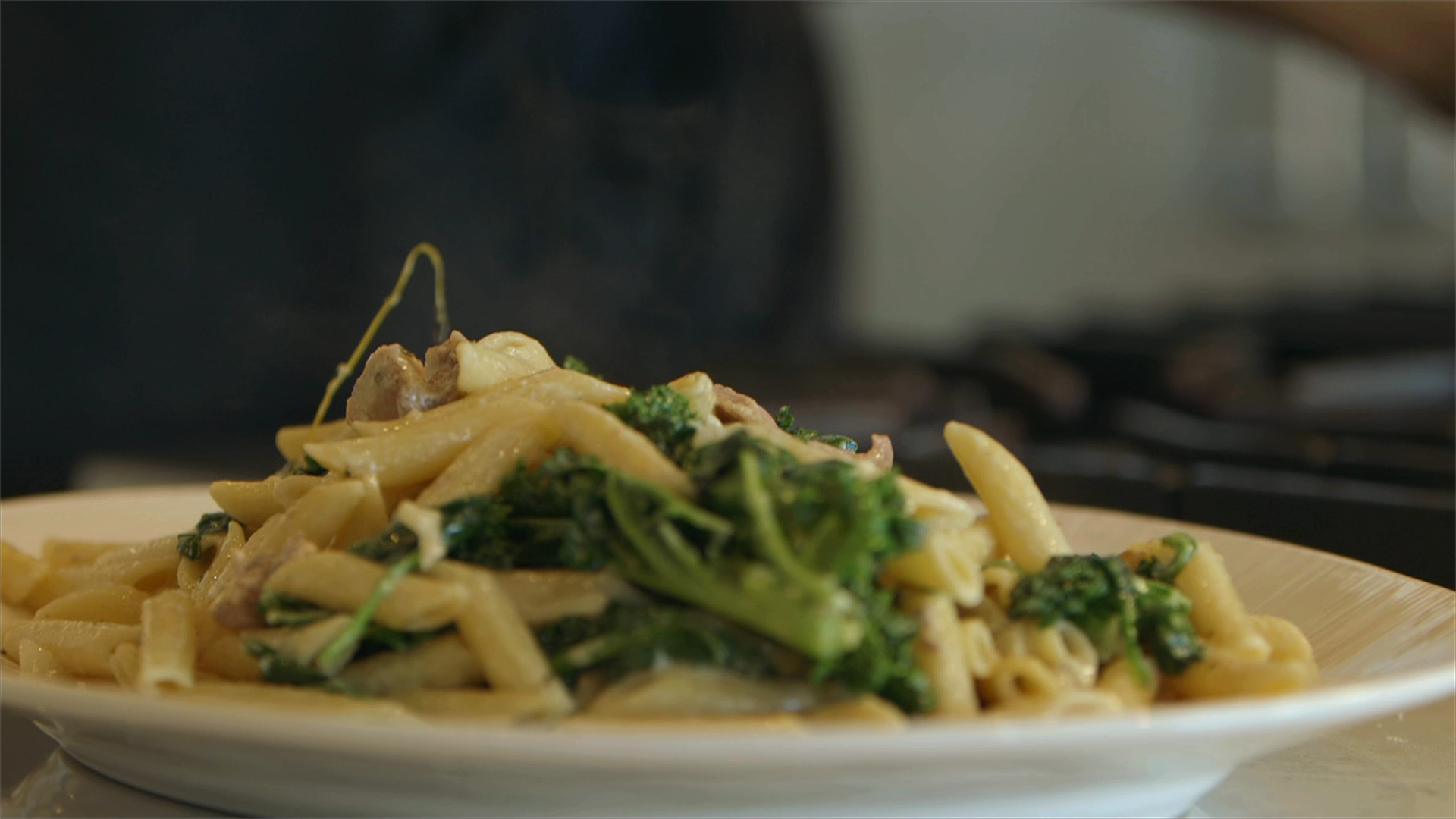 You may not find squirrel ragu on the menu at The Ritz, but Dan has it on his menu at home from time to time. Simple and easy to make, ragu is always a fan favourite. Dan takes fresh herbs and spices and combines them in such a fashion that it would make any Italian grandmother happy. Buona mangiata!
Ingredients
Squirrel Ingredients:
• 3 Squirrel, skinned and jointed
• A Few rasps nutmeg
• Olive oil
• Salt
• 6 Sprigs thyme
• 1 Cup whipping cream
• 1 Cup white wine
Greens Ingredients:
• Foraged greens
• Garlic
• Olive oil
• Salt
Pasta Ingredients:
• Fresh or store bought pasta
Instructions
Squirrel Instructions:
• Lightly brown squirrel in a hot pan with olive oil. Deglaze with white wine and add whipping cream, thyme and nutmeg.
• Allow to simmer until squirrel is falling off bone.
• Strip meat from bone and put back into sauce.
• Season with salt and reserve.
Greens Instructions:
• Wash greens to remove any grit and dirt.
• Lightly brown garlic in olive oil.
• Add washed and slightly wet greens. Sautee quickly until wilted.
• Season with salt.
Assembly:
• Serve ragu mixed with fresh or store bought pasta and wilted greens as accompaniment.