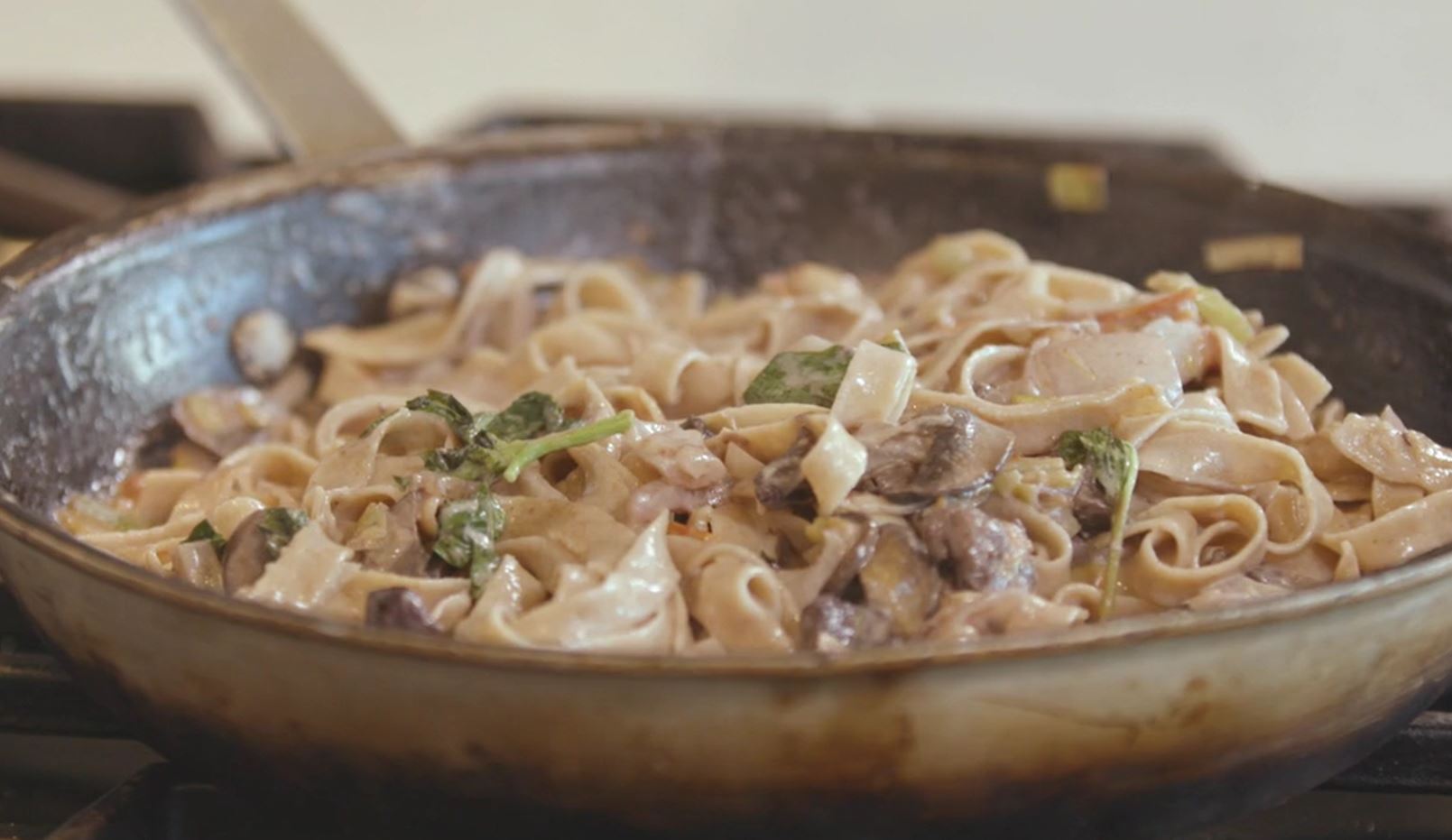 The hunt is over. The perfect wild duck pasta is right here.
Ingredients
• ½ onion, chopped
• 1 leek, light green bottom only, chopped
• 6 brown mushrooms, sliced
• 1 celery stalk, chopped
• 4 garlic cloves, sliced
• 1 tomato, chopped
• 2 wild duck breasts, chopped
• ½ cup whipping cream
• Olive oil and salt
• ¼ cup grated parmesan cheese
• Small bunch of basil
• 1 lb of dry pasta such as pappardelle
Instructions
Place a large pot of water to boil, and salt it generously. 

Place a large frying pan on high heat. Once hot, add a generous splash of olive oil, followed immediately by the onions, leeks, mushrooms, celery, garlic, tomato and duck. Season liberally with salt.

Sautee for 4-5 minutes, until the vegetables have sweated down and the duck is nearly cooked through. 

Add whipping cream to the vegetables and duck, and bring to a simmer. 

While the sauce is simmering, cook your pasta according to it's directions.

Before draining your pasta, scoop out ¼ cup of the starchy water from the pasta pot and add it to your sauce. This will help the sauce cling to your noodles. 

Next, tear the basil leaves into the sauce, and add your grated parmesan. 

Add all of your drained pasta to the sauce, and keep the pan on the heat while you stir and coat the pasta with sauce.