https://www.aptn.ca/moosemeatandmarmalade/Moosemeat & Marmalade
Moosemeat & Marmalade brings two very different chefs together to explore culture, culinary traditions and really good food.
Art Napoleon

Canada

Seasoned Hunter & Bushcook

Art is an experienced hunter and an adventurous outdoor cook. He loves experimenting with food, combining his knowledge of plants and wildlife with home-style cooking techniques to create healthy, affordable meals that showcase Indigenous foods. Traditional Indigenous practices such as the respect for food sources, creating minimal waste and following ethical techniques are key considerations in the meals he creates.

Dan Hayes

United Kingdom

Classically Trained French Chef

From Commis to Head Chef, Dan has worked with various talented chefs in numerous high-end and Michelin starred restaurants. He has taught cookery all over the UK, food styled with one of Britain's top food photography companies, and consulted on the development and opening of restaurants in London and the Canary Isles.

From fishing, hunting and gathering to final presentation this London Chef combines his classical French training and love of rustic Mediteranean cuisine and seafood cookery to create memorable and outstanding dishes, events and cookery lessons.
ENGLISH CANADIAN SEASON 5 PREMIERE
FRIDAY FEBRUARY 12th, 2021 on APTN
(CHECK LOCAL LISTINGS FOR AIRTIMES)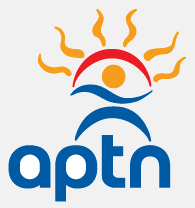 Crew
Executive Producer

Hilary Pryor

Producers

Mike Wavrecan

Art Napoleon

Writers

Art Napoleon

Hilary Pryor

Mike Wavrecan

Directors

Hilary Pryor

Jordan Kawchuk

Director of Photography

Chris Johnson

Camera Operators

David Malysheff

Ken Leedham

Location Sound

Keith Henderson

Cameron Sinclair

Dwayne Thornhill

Production Coordinators

Courtney Dunsmoor-Farley

Kerriann Cardinal

Post Production Supervisor/Colorist

Mike Wavrecan

 

Editors

Kelly Morris

Hilary Pryor

Darryl Whetung

Mike Wavrecan

Trainee Director

Lisa Jackson

Trainee/Assistant Editor

Calvin Stimson

Location Production Assistants

Luke Thomas

Calvin Stimson

Titles

The Sequence Group

Composer

Niska Napoleon

Sound Mix

Tony Moskal

HD Mastering & Closed Captioning

Max Flex Productions

Business Affairs

Erin Skillen

Production Accountant/Production Secretary

Brenda Stack

Aboriginal Language Consultant

Art Napoleon