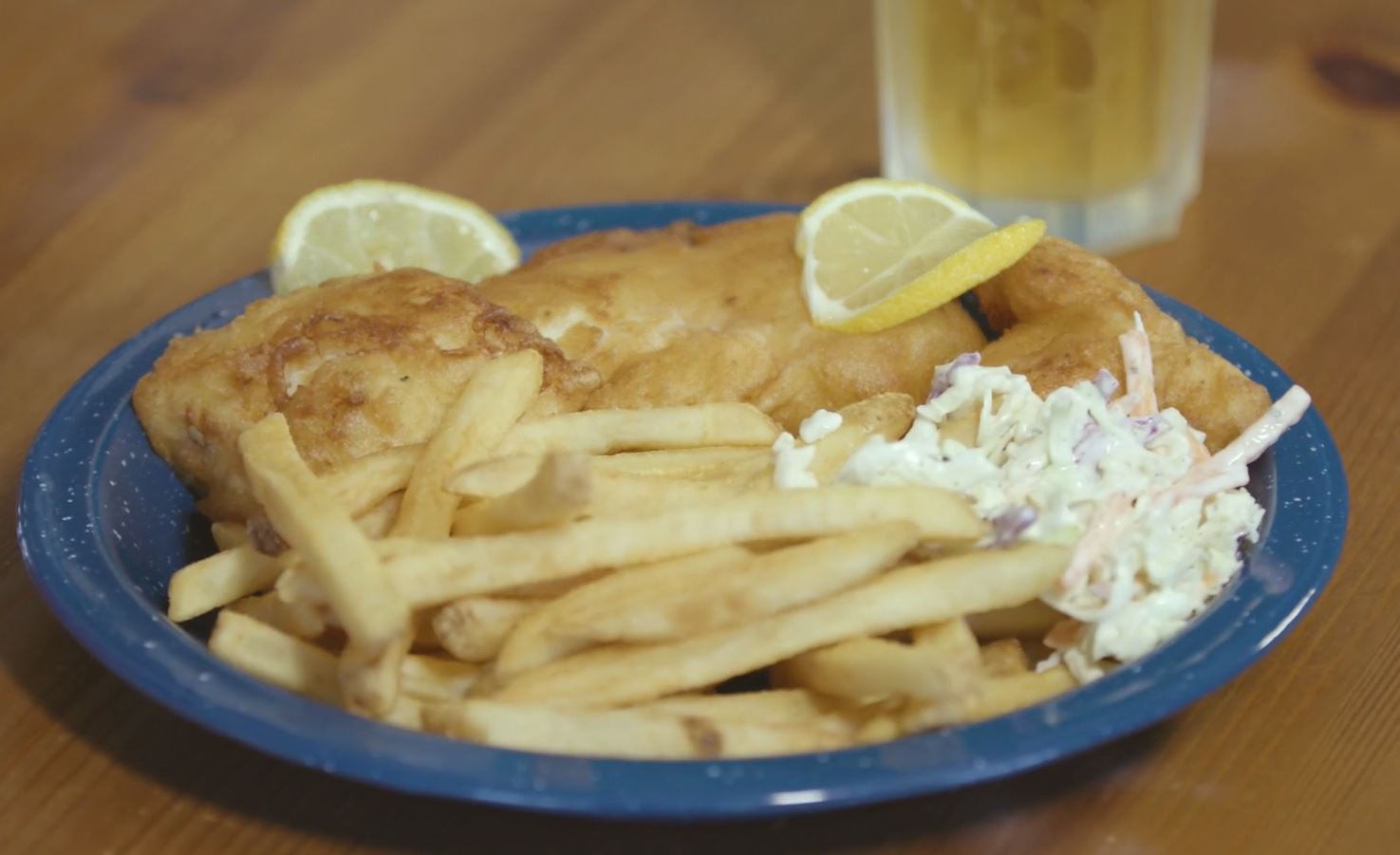 No need to be so serious, take this recipe with a pinch of salt.
Ingredients
• 1 cup Flour
• ½ tsp of your favorite seasoning 
• Oil for frying
• 1 cup of Beer or ale
• 1 egg
• Salt & pepper to taste
Instructions
In a large bowl, whisk together flour, salt, seasoning, then whisk in beer and egg. Let sit for 10 minutes. 

Dry fish with paper towels and season with salt and pepper.

In a large pot over medium heat, add enough oil to come up 3 inches and heat to 375°. Working in batches, coat cod in batter then carefully drop in heated oil. Fry until golden and fish is cooked through, 5 to 6 minutes, flipping fish halfway through. Remove and place on a paper towel–lined plate. 

Serve with lemon wedges, fries, coleslaw and cold beer.