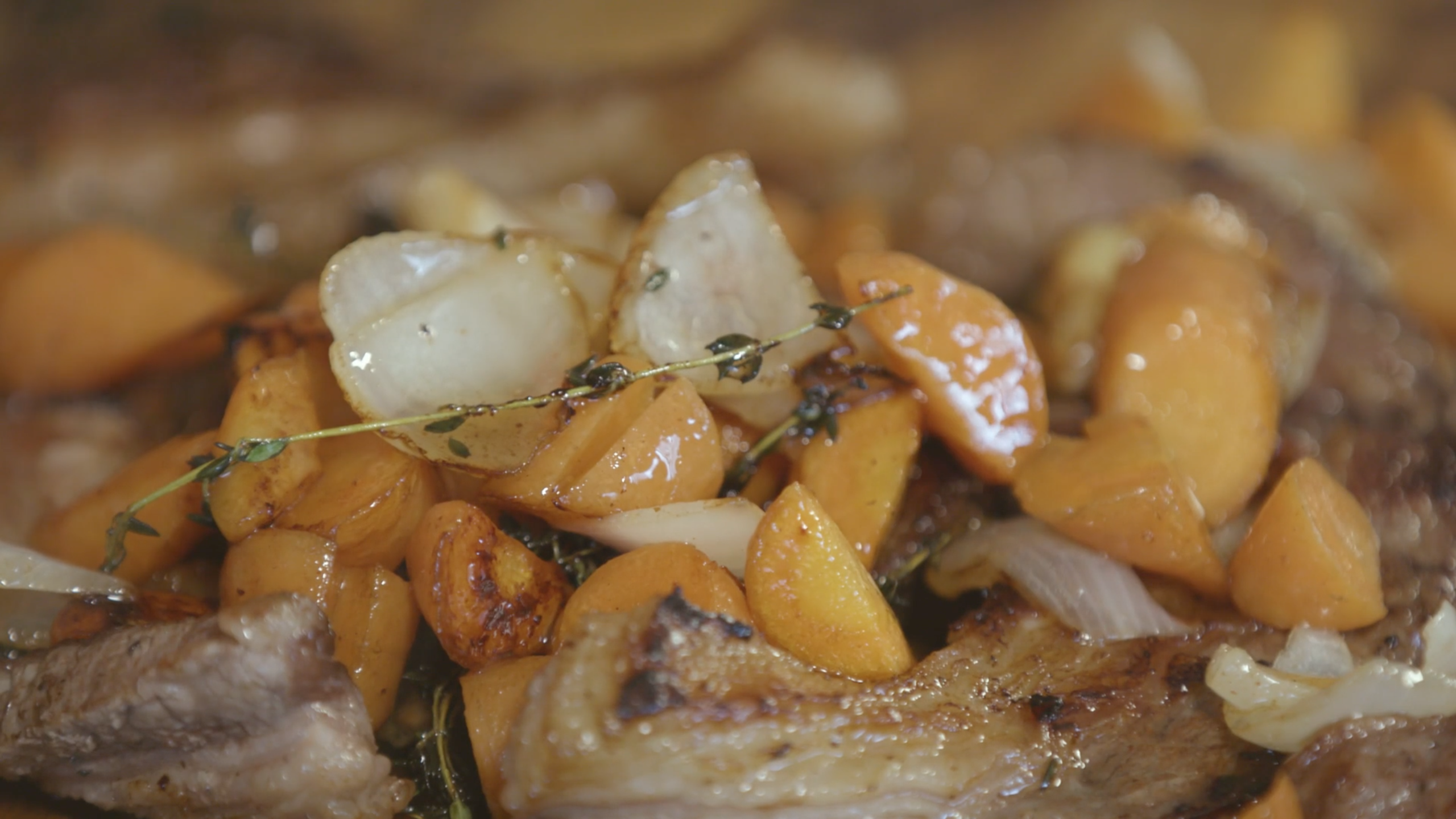 Are you game to to cut your teeth on this delectable fry up?
Ingredients
• 1 to 2 lbs various cuts of rustic grilling meat (sirloin strips, flank, steak trim etc). Any wild game will work.
• 3 T. animal lard for frying. Pork lard or bacon grease will work fine.
• 1 hand-full fresh thyme
• 1 medium onion
• 2 medium carrots
• Salt & pepper
Instructions
Cut your meat trim any way you like but keep it looking rustic.

Cut onion into rustic chunks.

Wash and cut carrots into 1/2-inch diagonals.

Heat cast iron skillet over medium heat/high heat then add oil.

 then add the meat and thyme and turn meat chunks until all sides are slightly browned.

Add onions and carrots to the skillet and stir with the meat, frying the entire mixture until all ingredients begin to caramelize. 

Place the meat in centre of a large wooden platter then place vegetables around and over the meat pile.

Drizzle remaining pan grease over the entire mound of meat and veggies and serve immediately with a side of wild mushroom rice or any steamed rice dish of your choice.